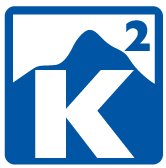 Mobile Device Compatible Thermal Profile Setter
New Generation Mid-Range Profile Setter
This new generation profile setter is the latest technology in thermal profiling. Designed to be robust and compact, the K2 will fit through the tight, heated chambers often found in lead-free production and is priced competitively for the mid-range market.
Available with 7 or 9 thermocouples, the K2 hardware is designed for accurate measurements and can be used by operators, technicians and engineers.
Access K

2

Profile Data on PC or Mobile Device
Using the new Mobile Profile Viewer application, profile data can be displayed on an authorized Android or Apple mobile device. This Mobile Profile Viewer app is WiFi and Bluetooth compatible.
Technical Specifications
Accuracy:………………………………. ± 0.5°C
Resolution:…………………………… 0.1°C
Internal Operating Temp:….. 0°C to 85°C
Sample Rate:……………………….. 0.1 to 10 readings/sec
Data Points:…………………………. 224,640
PC Connection:……………………. USB 2.0 (Std-A/Mini-B)
Power Requirements:…………. (3) AAA batteries
Thermocouple Compatibility:
7, 9 Channel Unit:………….. Type K, Standard
Temperature Range:…………… -150°C to 1050°C
Dimensions (L x W x H mm):
7 Channel Unit:………………. 206.0 x 60.0 x 17.0
9 Channel Unit:………………. 206.0 x 75.0 x 17.0
Minimum System Requirements
Dual Core / 1 GHz Processor PC with 2 GB RAM
2 GB available storage
Video 1024 x 768 resolution / 16-bit
1 available USB port (for data download)
1 available USB port (for software key)